Elesa Miracle Handmade Beige Oval Crochet Cotton Lace Table Placemats Doilies Set, 4pc, Oval, Beige, 12 X 18 Inch
$ 14.99
Packed with 4 pieces in box, it's a good gift choose.
Material - Cotton, washable and reusable
Oval shape with elegant floral pattern - Harmonious with cups, glasses, dishes or other tabletop items.
View product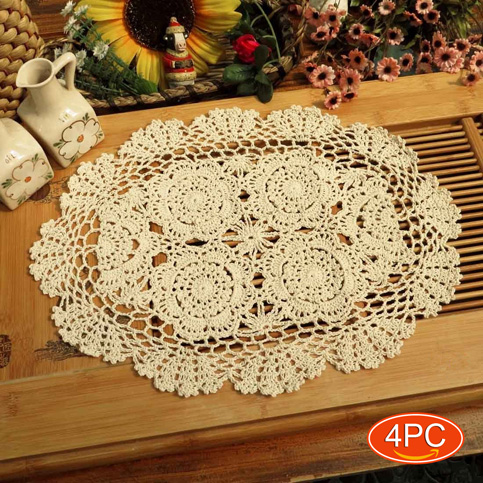 Wecome!
We offer car emblems, jewelry, and other expressive gifts
for the independently-minded individual who has everything, but not quite.
International orders welcome!